Lockdown – it's not fun at all. And when all doors are closed except for nearby supermarkets and pharmacies – places where people often forget social distancing and using coughing as a secret weapon to secure that last pack of toilet paper and hand sanitizer – feelings of boredom and anxiety are likely to arise. The coronavirus pandemic has had a huge impact on all sorts of businesses and is quickly changing customer trends and behavior. This means a rise in both obstacles and new opportunities in performance marketing that need to be addressed quickly to ensure continued success. We have reviewed some of our verticals that are or will be influenced by current global conditions and provide suggestions for overcoming obstacles and maintaining high revenues.
The struggle of lead generation
While we stay home and practice social distancing, a number of our lead generation advertisers have experienced challenges selling their leads in a number of normally high revenue generating countries. Because of this, we have seen a reduction of activity in countries like Spain, France and Italy which can clearly be attributed to the strict lockdown policies in these regions. It is difficult for call centers to make their way through the current economic obstacles, fears and health measures all the while squeezing out a conversion from the leads.
The US is also coping with the 'work from home' situation that affects how lead generation advertisers buy their traffic. However, based on our current high volumes in the US, we can say that there is still a lot of traffic coming in for most offers and the demand for leads remains unaffected. Continuing to run lead generation offers can still be profitable as long as you carefully target the right countries or run the right advertisers. We will make sure you stay up to date with current caps for the offers you run. We also have hot 'Stay At Home' sweeps ready to run, such as Netflix, Dominos, food delivery services and more.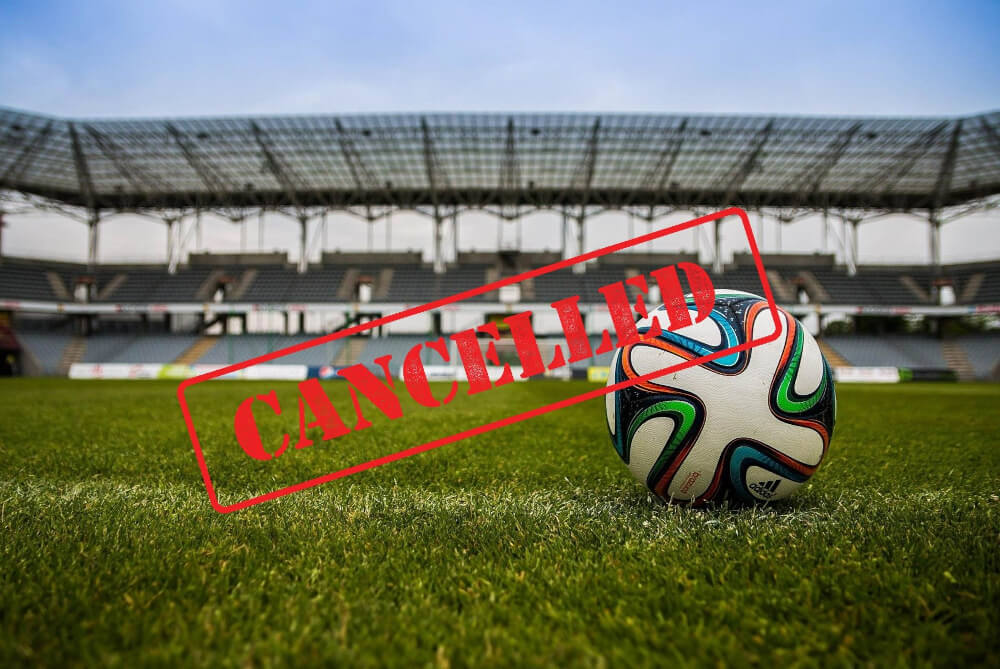 The benefits and pitfalls of gambling: casino & sports betting
Casino can be considered a stable vertical within online gambling. While almost all brick and mortar casinos have closed their doors during the pandemic, not much has changed for online casinos. As we see it, since most people don't have to leave the house to play and working remotely is currently the new norm, the threat of a decline in the online casino space remains low. Until now, companies such as Aspire Global have experienced stable and positive revenue in their online casinos. In fact, some companies have even hit a vast increase in registrations and new depositing customers as more and more countries continue towards enforcing increased social distancing measures.
When we have a look at trends in online customer search behavior over the past 30 days, we have seen a spike in user searches for online gambling. In the past month, search terms related to 'online poker' and 'online bingo' have increased dramatically, experiencing a 400% increase in search volume.
Trend in search terms related to 'online poker'

Trend in search terms related to 'online bingo'

Source: Panoptic Media
We all know by now that sports betting is dead – almost all professional sports have been put on hold as a proactive measure to combat the spread of the virus. This is also evident when analyzing consumer searches for terms related to 'sports betting'.
Trend in search terms related to 'sports betting'

Source: Panoptic Media
However, there is a silver lining. When real sports betting is not an option, sportsbook companies use their creativity to offer online betting solutions to keep the spirit and the business alive. Besides the familiar virtual horse racing campaigns and the tremendous growth of interest in fantasy games such as League of Legends – which, by the way, has experienced an increase of 1050% of unique paid actives and 707% of entry fees – sportsbooks advertisers have come up with a diverse array of new gambling games. For example, on BetOnWeather.io users can bet on the weather forecast of various cities, which has attracted more than 100.000 visitors since the stop of live sports events. Moreover, major players in the fantasy sports industry like FanDuel and DraftKings have introduced simulated games about presidential debates and TV shows. We see plenty of opportunities for performance marketers to get a slice of the gambling pie. In short, while the future remains unpredictable given the circumstances, casinos and other online gambling offers are still worth pushing.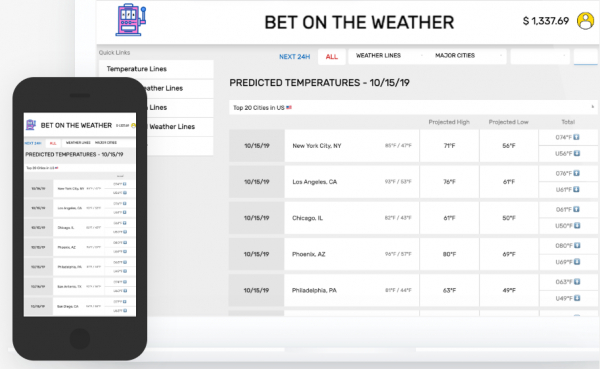 Jackpot for streaming & VOD
Let's talk about VOD baby! What better way to fight boredom and kill some time than some quality entertainment? If there's one vertical that's hot and currently thriving the most right now, it's streaming and VOD. In fact, recent research by Nielsen predicted that streaming and VOD activity will increase up to 60% during the coronavirus outbreak. They also state that people's media options have expanded as up to 75% of consumers are likely to add additional streaming subscriptions and TV devices. It is no wonder Netflix and Youtube and other major players in streaming have lowered their streaming quality from high definition to standard definition in Europe in order to accommodate the high demand. Long story short, at Gotzha, we are seeing a lot of demand for more VOD offers and subsequently, more traffic coming in this vertical, making it clear that streaming and VOD is THE vertical to focus on these days. We have seen offers in the US pick up a lot this week as well as in Europe where offers with an increasing volume. We are glad to announce that we are launching our very own VOD offers from this week. We also have exclusive offers for Italy and France ready to go so be sure to be in touch!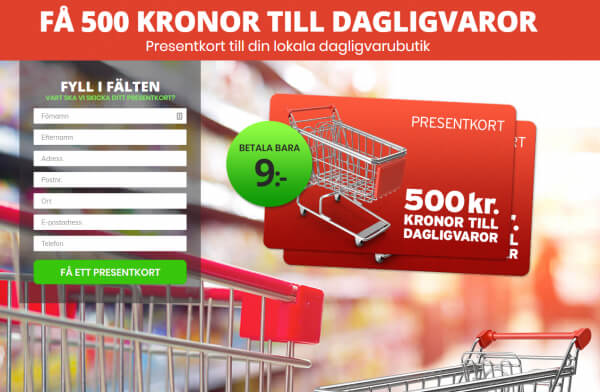 CC submits
We saved the best for last – our CC submit offers have always been our best performing vertical and we aren't seeing any changes there during the novel virus outbreak. In fact, we've seen an increase in our cc submit revenue last month, so we expect it to remain our top vertical. Additionally, we are excited to announce, we have opened up many new offers in countries in Latin America, Eastern Europe and South Africa, giving a lot of new opportunities to test.
Drawing back on a previous challenge, it is also worth mentioning that due to the current decreases in the lead generation industry, there is currently less cap available on those offers. Because of this, we are making the best of the situation by encouraging our partners to switch over to CC submit campaigns where they can continue to monetize. Traditionally, our CC submit offers are focused on smartphone sweepstakes, such as iPhone and Samsung deals. However, we are now introducing many of the vouchers we normally run through SOI like supermarket or gift card vouchers on a CC submit flow.
Takeaways
With the temporary closures of many businesses and abrupt changes in consumer behavior, it is hard to ignore the monumental effects caused by the pandemic. Luckily for us in online advertising, we have the advantage to continue our work though it is important to be mindful of these trends to ensure success in uncertain times. Choose your campaigns thoughtfully, switch it up by trying things like testing new verticals, geos and traffic and be sure to actively communicate with your AM who will be there to help you along the way.